Guitar-Competition
11th International MARTINEZ-Guitar-Competition Iserlohn 2022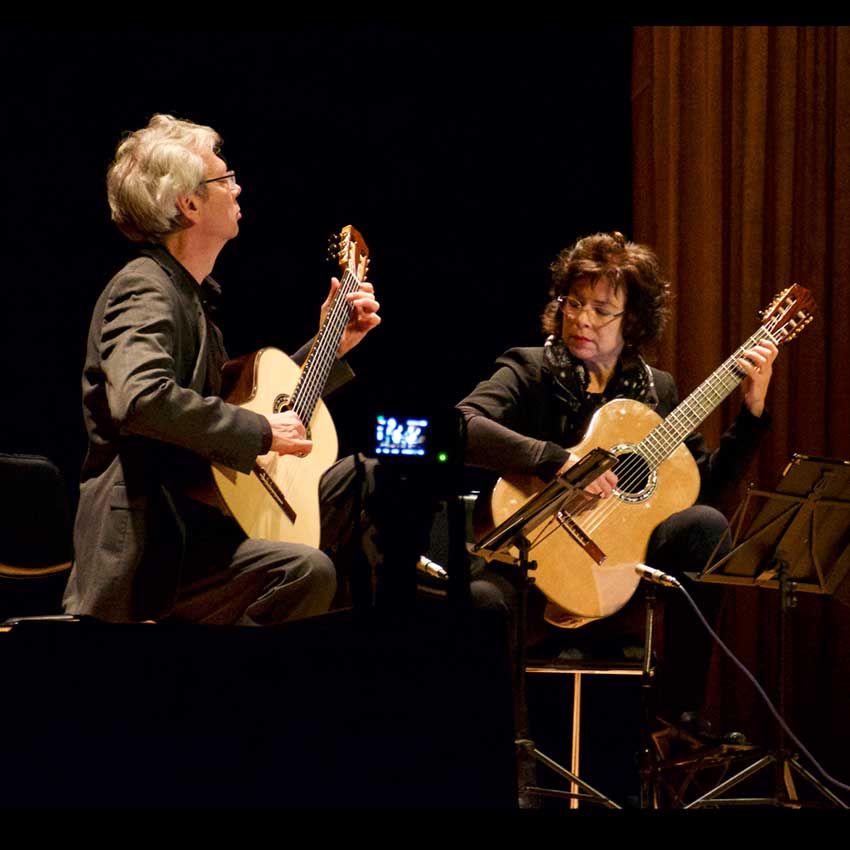 Amadeus Guitar Duo on Martinez Guitars.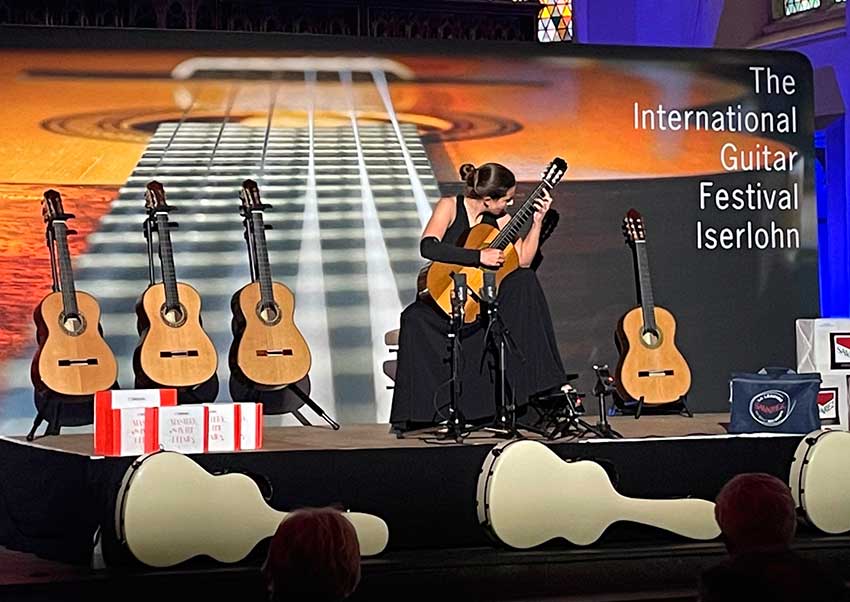 A look back: 2021, participants and prizes.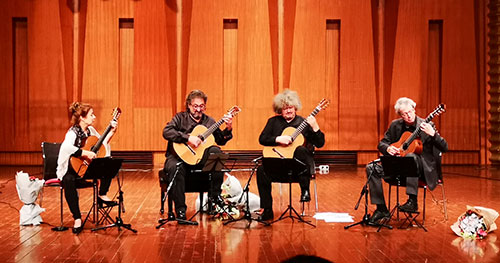 Zoran Dukic, Aniello Desiderio and Amadeus Guitar Duo with the Martinez Godoy3 - this guitar ist part of the 1st prizes.
1st round (online)
Participants must post a video in good audio quality on YouTube, Youku or any other video channel for the first round by March 30th, 2022. The recording must not contain any edits and must be at least 10 minutes and a maximum of 12 minutes long.
Free program from at least two epochs (e.g. baroque and classic, or classic and romantic, baroque and modern, etc.) The video must be filmed in such a way that a poster (PDF will be sent by us after registration) with the MARTINEZ logo can be seen.
Together with the registration, the participant sends 50 euros to the festival account.
2nd round (live and in person in Iserlohn)
The second round takes place in the Städtische Galerie Iserlohn on Wednesday, July 27th 2022 (from 9.00h to 18h). Free program of 15 minutes (different pieces than in the video round).
3rd round - finals (public concert in Iserlohn)
The 3rd round (finals) will take place in Iserlohn in a public concert on Friday, July 29th 2022 from 7.30 p.m. in the Oberste Stadtkirche Iserlohn with a free program of at least 25 but max. 28 minutes in length - pieces from the first two rounds can be repeated. The prizes will then be awarded by the jury.
Here you can sign up for the competition.
Prizes
1st prize
2nd prize
2000 Euro in cash
a Guitar by MARTINEZ - Godoy2 - worth 4500 Euro
Strings by D'Addario, Savarez and Royal Classic
3rd prize
1000 Euro in cash
a Guitar by MARTINEZ - Godoy1 - worth 3500 Euro
strings by D'Addario, Savarez and Royal Classic
Jury
Dale Kavanagh
Bruce Holzman
Hans-Werner Huppertz
Danielle Cumming
Tom Johnson
Ulrich Stracke
Georg Schmitz
Leopoldo Lipstein
Gregor Adamek
Thomas Kirchhoff